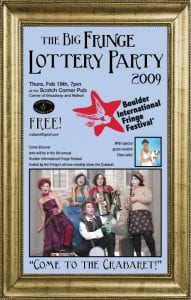 This show was a lot of fun. Everyone found out their Fringe slots and then I sang with Abbey and Phil's band.
This is the great poster for the show.
I sang some Cole Porter and some Sammy Cahn and some Rent.
The Craberet Band will be playing this summer at the B side, Boulder.